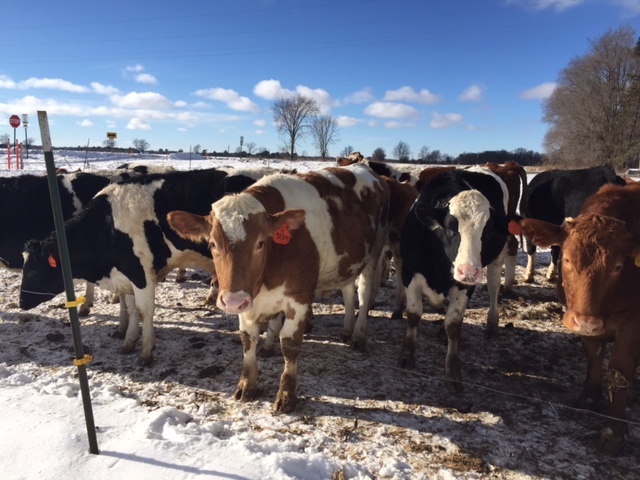 Beef For Sale!
Current price is $2.45 / lb hanging weight + you pay your processing and available in 1/4, 1/2 or entire steer!
Around 150 lb quarters @ $2.45 / lb ($367.50)+ you pay your processing. The process fee will probably be around $100 on a quarter of beef; however can cost more if you do more summer sausage and jerky and not your average cuts.
Contact us to confirm current price and for more info!
(715) 554-3460
We now sell individual packages of beef!
Client Review:
Hi Julie, it's Tammy Berg. Just wanted to let you know that we had our first steak the other night. It was really delicious!
Check out more reviews on Facebook here