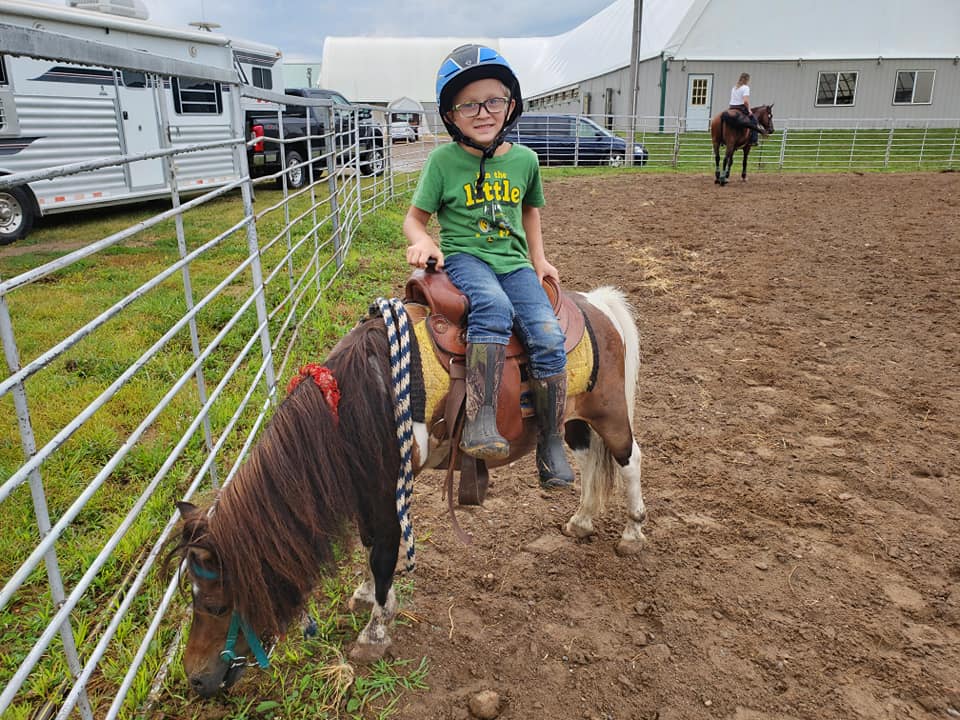 Buzz is looking for a cowboy or cowgirl for our show this Saturday and for a new home.
Buzz is 15 years old, 9 hands and a bundle of fun!
Buzz has been used for lead line and for kids to ride by themselves. Buzz is a gentle little guy that we used for Lessons and personally for my 6 year old son and 9 year old daughter.
Buzz is offered for sale for $2000
Buzz is used for lessons for:
Lead line lessons
Learning how to work a pony/horse in the round pen.
Ground work
Learning and improving your skills with the game events
Beginner riding lessons
Buzz can also be rented for horse shows that we put on or that we are driving to.
Lessons are $35 per hour with Buzz. Email Julie to schedule your next lesson or call or text: 715-554-3460