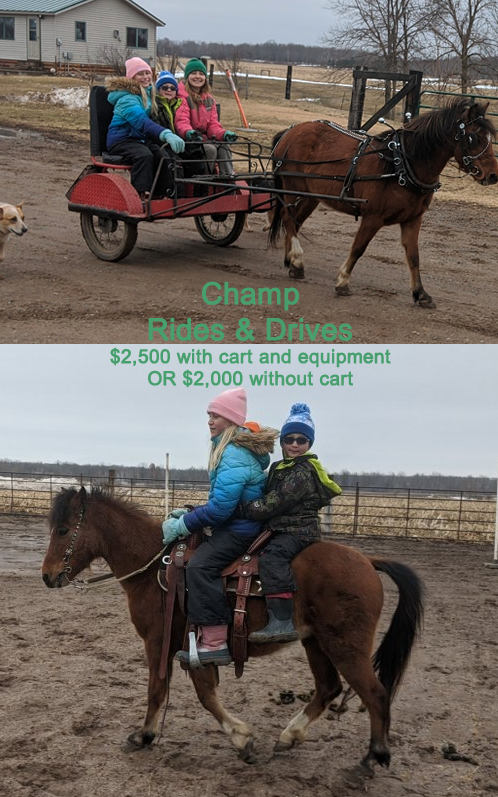 Welcome Champ! A 7 yr old bay hackney pony that is a very fun little cart and riding pony! He's all business hooked to the cart! We've played around with pulling sleds with horses and ponies…but this is our 1st driving experience and he's amazing!
Champ was taught by the Amish to pull the cart and knows his job! He's very easy to get along with and a hard working little dude! Easy to catch, great feet!
He is priced at $2500 for both him, the cart and accessories that come with it! Not interested in the cart? Champ's price is $2,000 without the cart
Champ stands about 45″ tall. Hailey, the young lady doing the most work with him, is about 5′ tall for reference.