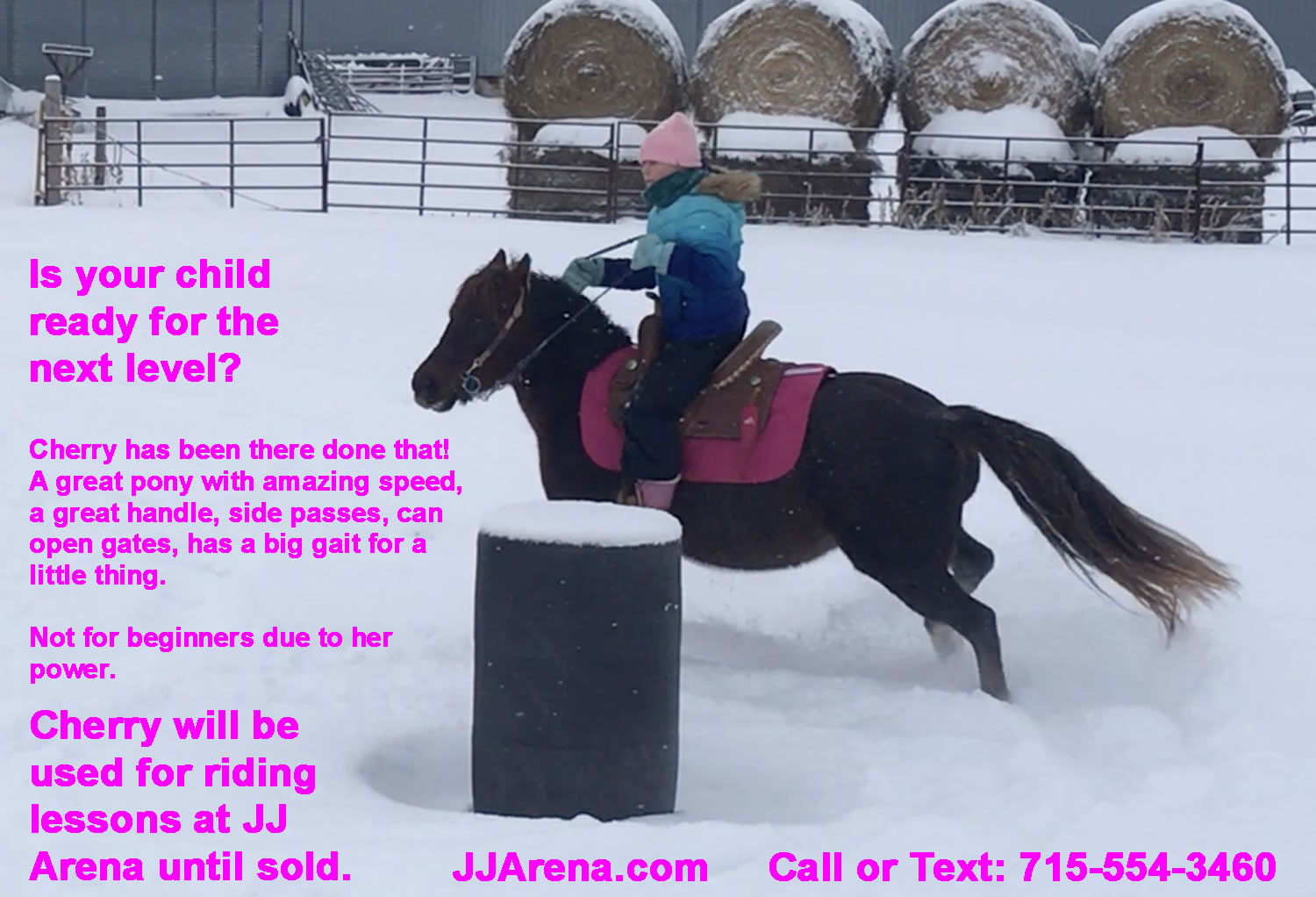 Cherry has been there done that! A great pony with amazing speed, a great handle, side passes, can open gates, has a big gait for a little thing. Great stamina even for being chubby, she goes through and over everything, very willing. Not for beginners due to her power.
Great with trailering, catching from pasture, tying, following, leading, alone, stands alone tied in barn while all other horses leave and is perfect.
13 yrs old – 12.3 hands and currently offered for sale and available for lease.
Cherry is used for lessons for:
Learning your leads – want to learn how to correct lead issues and do flying lead changes. Cherry is a great teacher and ready to have fun!
Learning and improving your skills with the game events
Want to work on roll backs, side passing, backing – Cherry can help!
Cherry can also be rented for horse shows that we put on or that we are driving to.
Lessons are $35 per hour with Cherry. Email Julie to schedule your next lesson or call or text: 715-554-3460
View more pictures and videos on Facebook – videos are in the comments here.