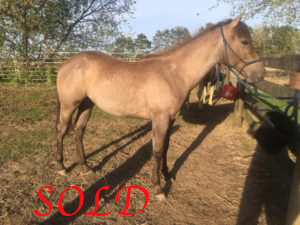 What an amazing yearling and look at how cute she is!
My 8 year old daughter catches and leads her around by herself. This is Lucy Locke first time spending time with her.
This stout mare is bred in the purple with Frenchman's Guy, Dash For Cash, Rio Brakes Now and Roan Bar. She should be a barrel machine.
Currently for sale for $3,000
Grace is used for lessons for:
Learning how to work a horse in the round pen.
Ground work
Lessons are $35 per hour with Grace. Email Julie to schedule your next lesson or call or text: 715-554-3460