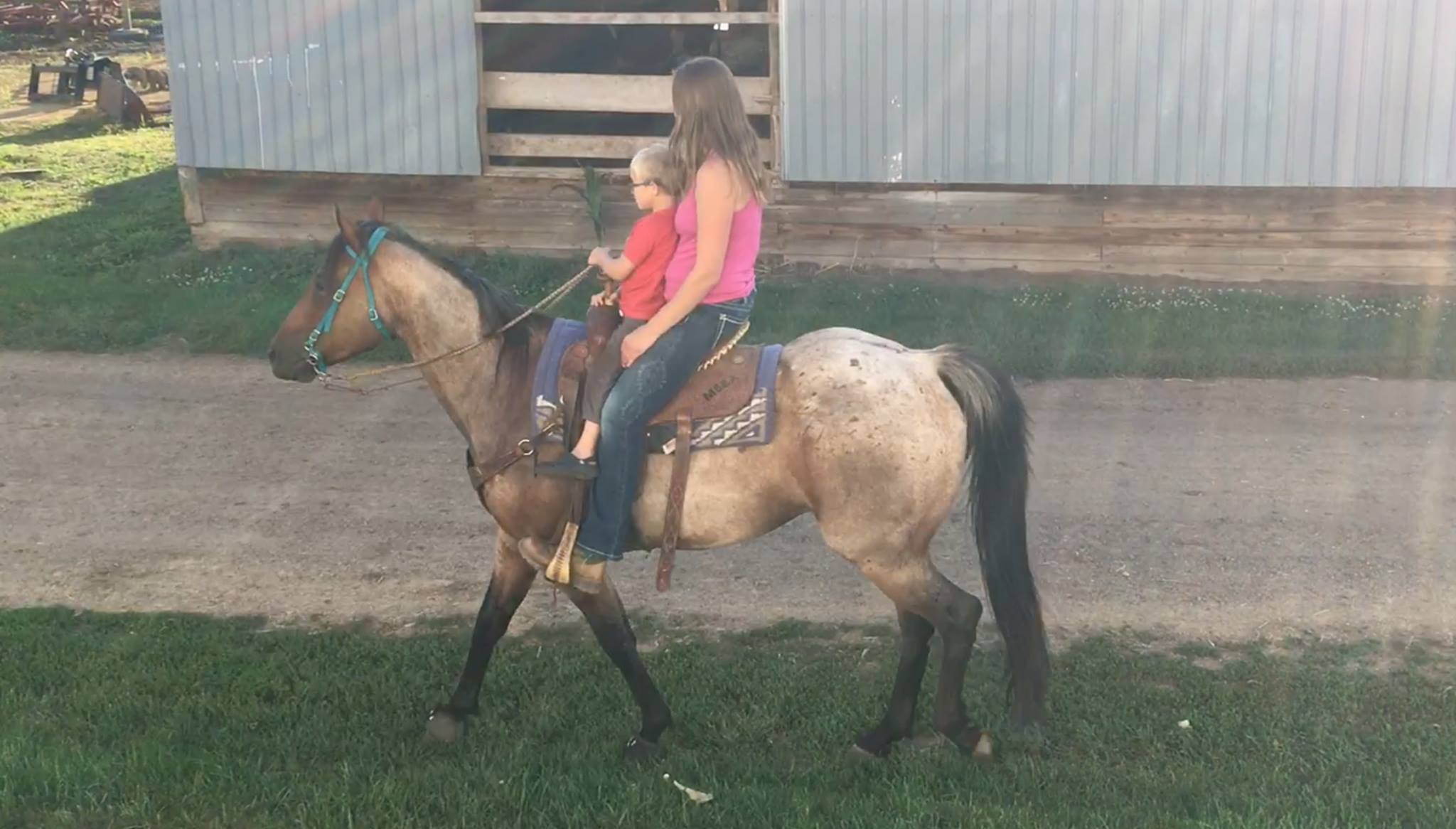 2013 Bay Roan out of Beaus Classic Legacy and Gray Fizz
6 year old mare that anyone can jump on. My kids ride her all around the farm and at fun shows.
Bred to run and she loves learning all the game events. She is going to make an amazing all around horse.
A little about Haylies Legacy aka Lightning. We use Lightning for lessons, rounding up cattle and has been lightly roped off of. She's bred to run and knows all the game events. She is Future Fortunes Inc. eligible!!! (http://www.futurefortunesinc.com/stallions/m.stallions/…/183) Sired by Beaus Classic Legacy….a bit about him "He stands at Arrow A Ranch in Kimball, NE. This is a really special stallion he is exceeding our expectations. His offspring are proving to be winners with great minds , heart with plenty of speed this old time breeding is getting harder to find. Put some soundness, speed, conformation, disposition and tons of heart in your breeding program. Both his sire and dam were proven 1-D winners with his sire winning until the age of 28 and retired sound." Sire: Beaus Classic Legacy x Glassy Oh Beau SI 89 x Three Ohs Si 100 All American Futurity Winner. Sires Dam: Legacy of Class Si 92 x Cash Legacy SI 108 World Champion Running Stallion #1 Money Earning Stallion 1989 Was 1st, 2nd or 3rd in 22 of 25 starts.Set 440 record at Sunland Park. By Dash For Cash out of a Secretariat mare Sweet Legacy who was also the dam of 1989 multiple stakes winner Sweet Diva. Dam: Gray Fizz ( Truly Truckle- Blue Valentine – Dash For Cash. All of her siblings have had fantastic minds – quick footed and speed.
Lightening is a 3D Barrel Mare that has only been to 10 barrel races and placed in the 3D in most of them. Mostly used for personal horse for us and in our lesson program.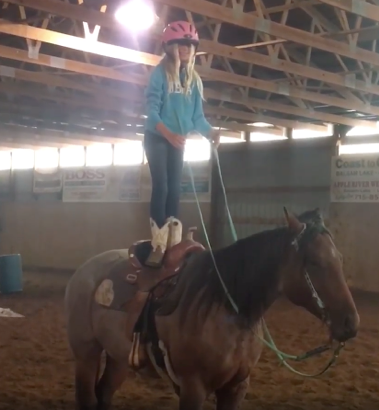 This mare can chase a calf, round up bulls, be ridden alone by our 6 year old that barely rides at shows and will do pretty much anything you ask. She loves to please and work.
I found out that Lightening has the start of navicular, so I reduced her price to $6,000. I have x-rays and she was treated with Osphos on 9/12/19.
Lightening is used for lessons for:
Learning your leads – want to learn how to correct lead issues and do flying lead changes. Lightening is a great teacher.
Learning and improving your skills with the game events
Beginner riding lessons
Lightening can also be rented for horse shows that we put on or that we are driving to.
Lessons are $35 per hour with Lightening. Email Julie to schedule your next lesson or call or text: 715-554-3460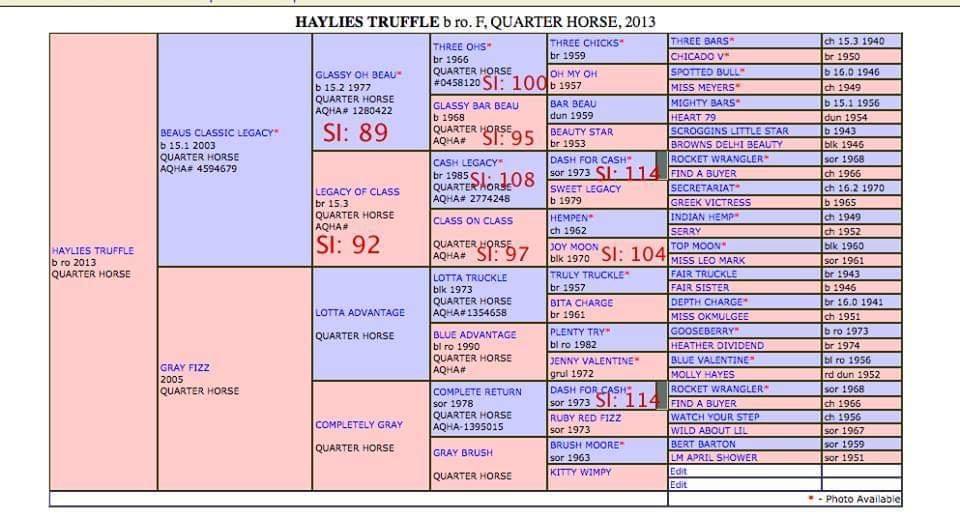 June 25th, 2019:Lightning improving each day to end up 4th in the 3D average at $5K added race!
June 24th – Lightning making a nice run to pay our expenses and then some in her 1st big outdoor pen experience!
June 12th -Lightning cashin in on our 1st outting together! (Rider Jessica Beauvais with Tuff Enuf Ranch)
June: 2019   Lighting's 1st run ever at Double F Arena, probably less than 5 outs ever…this mare is so sweet and honest!