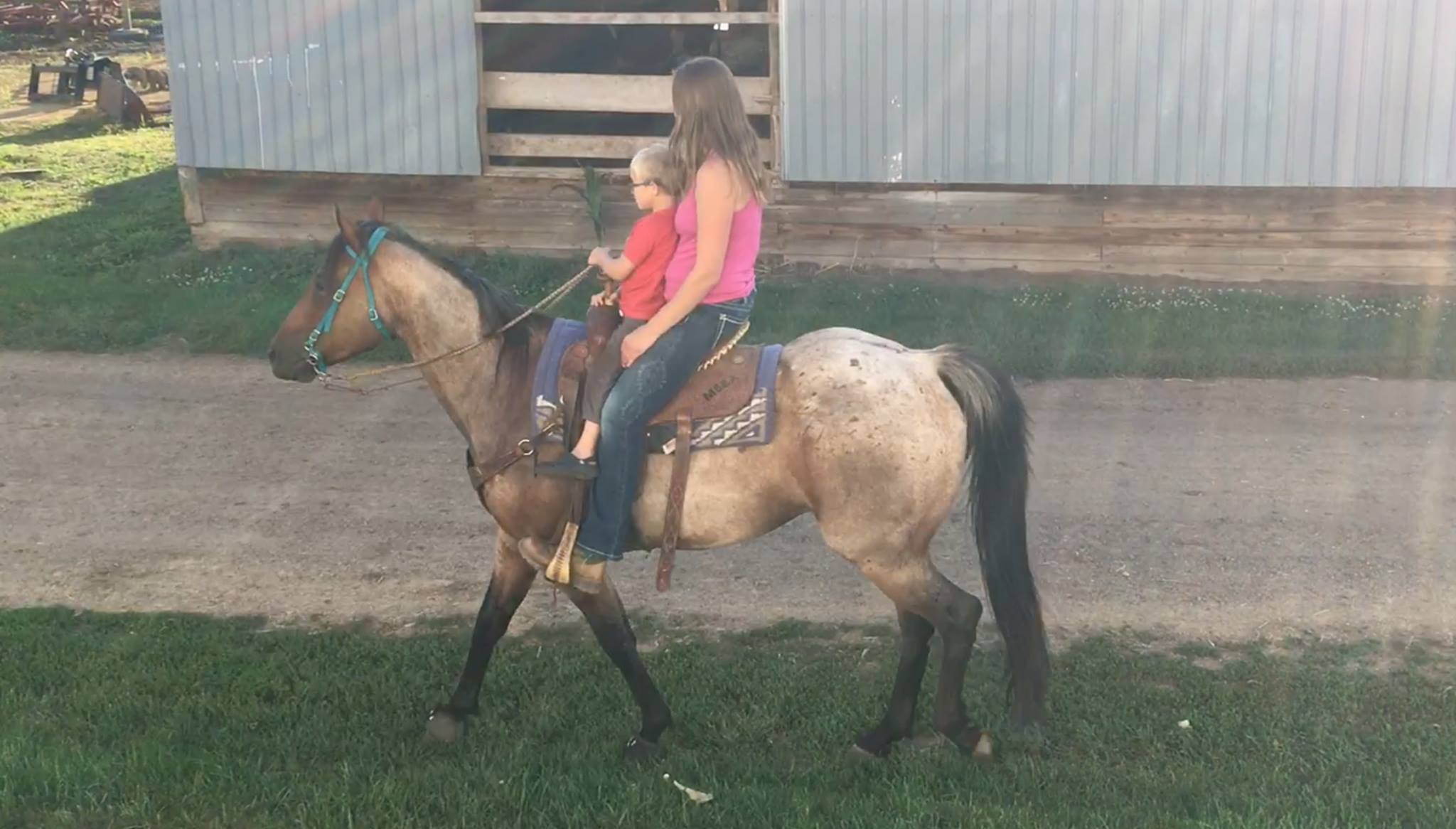 6 year old mare that anyone can jump on. She has not been hauled much, but my 6 and 8 year olds ride her all around the farm.
We have used her to round up cattle and has been lightly roped off of.
Bred to run and she loves learning all the game events. She is going to make an amazing all around horse.
June: 2019   Lighting's 1st run ever at Double F Arena, probably less than 5 outs ever…this mare is so sweet and honest!
⚡ Lighting's 1st run ever at Double F Arena, probably less than 5 outs ever…this mare is so sweet and honest! Am so excited to help her shine! 🌟

Posted by Tuff Enuf Ranch on Saturday, June 15, 2019