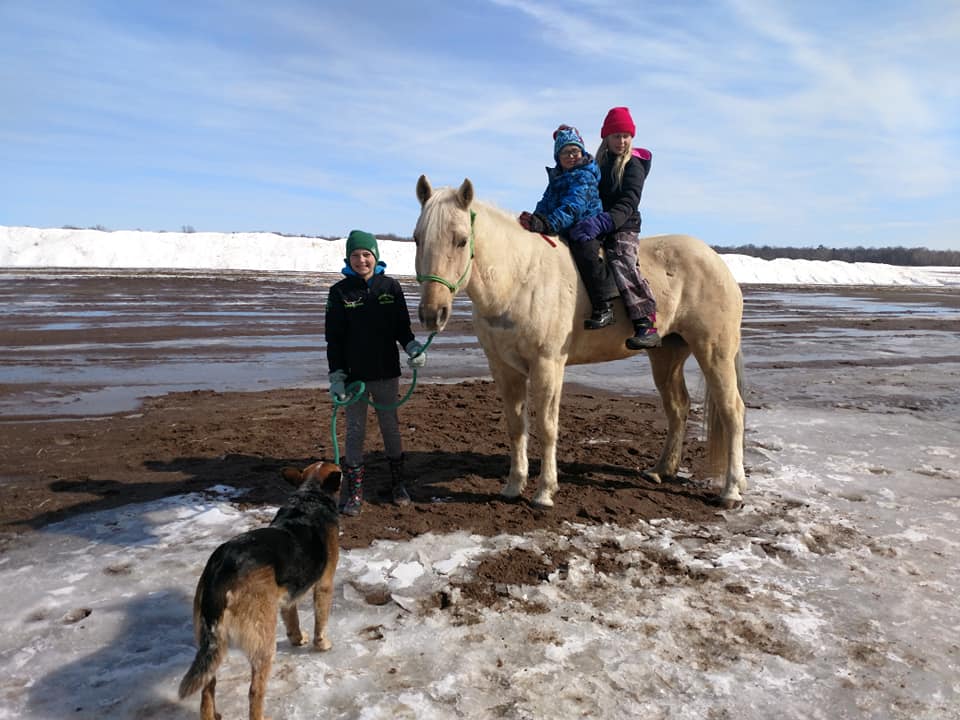 "MT Perty Gold Rock" aka "Goldie" is an 12 year old AQHA mare standing around 15.2 hands and absolutely gorgeous! Goldie has been ridden western, english and has been used as a trail horse, started on the games, been around cattle and the farm. She is so versatile – neck & direct reins and is responsive to leg pressure.
Click here to view videos from Tuff Enuf Ranch before we got her.
My 9 year old rides her without any issues; however we purchased something else farther along on the barrels and all the games for her.