Welcome to JJ Livestock – Milltown and Balsam Lake, WI
JJ Livestock is owned and managed by Julie & Josh Johnson!
We are open by appointment at our store location:
34 West Main St, Milltown, WI 54858
Next to the Hardware Store – across from Hacks and Wise Guys
Our farm is 5.3 miles East of Balsam Lake, WI.
Josh and Julie grew up around farms; however their parents did not continue milking cows. Josh and Julie decided to get back into raising calves because of all the request for team penning at their families JJ Arena facility. In the Fall of 2008 we started out with 15 Holstein calves. Now in 2015 we raise from bottle to finished around 75 Holstein Steers, 5 Guernsey every year and around 40 cow calf operation. In 2016 finished over 100 Steers. In 2018 we now have over 250 cattle.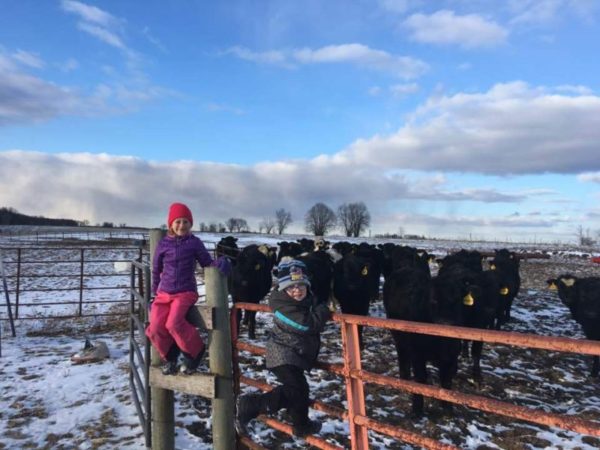 Our kids Josie and Jace are starting to get more involved and are in charge of naming each calf, we have the Seven Drawfs, Frozen characters and you name it will have a calf named after it.
Beef for sale