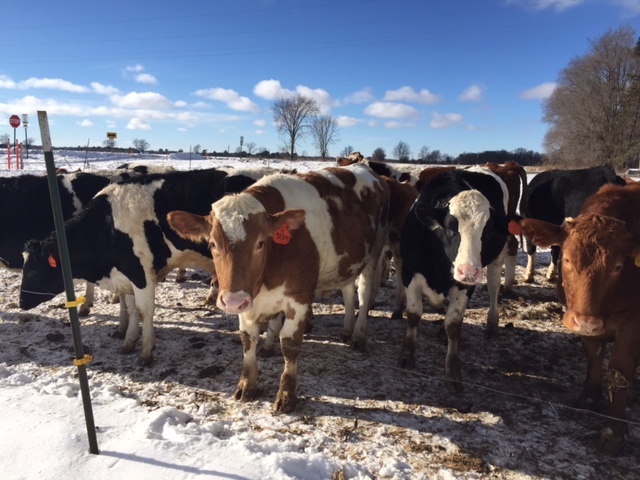 A quarter of Beef For Sale!
The current price is $2.49 / lb hanging weight + you pay your processing and are available in 1/4, 1/2, or entire steer!
Around 200 lb quarters @ $2.49 / lb ($498.00)+ you pay your processing. The processing fee will probably be around $120 on a quarter of beef; however, can cost more if you do more summer sausage and jerky and not your average cuts.
Contact us for more info!
Local Family Raised Beef For Sale | Beef For Sale Polk County Wisconsin
Our farms are located 5 miles East of Balsam Lake and our storefront is located on Main Street of Milltown. 
Client Review:
Hi Julie, it's Tammy Berg. Just wanted to let you know that we had our first steak the other night. It was really delicious!
Check out more reviews on Facebook here
Beef for sale