JJ Livestock Local Beef for Sale in Balsam Lake and Milltown WI
You'll find no shortage of bulk meat here! At JJ Livestock, we raise quality Angus & Holstein steers. When we say quality, we mean responsible, sustainable, and well-cared for animals. We mean Johnson beef, our name backing our claim. We mean excellent cuts of beef to feed your family. We mean business when it comes to bulk meat and good beef. 
Because we're meticulous in the care of our animals and because we want to make sure you've got meat in the freezer for the year to come, we're asking you to reserve that quarter, half, or whole beef today. Get it checked off your to-do list and never worry about purchasing overpriced and underwhelming beef from the grocery store again. When you purchase bulk meat, you put food in your freezer for months to come.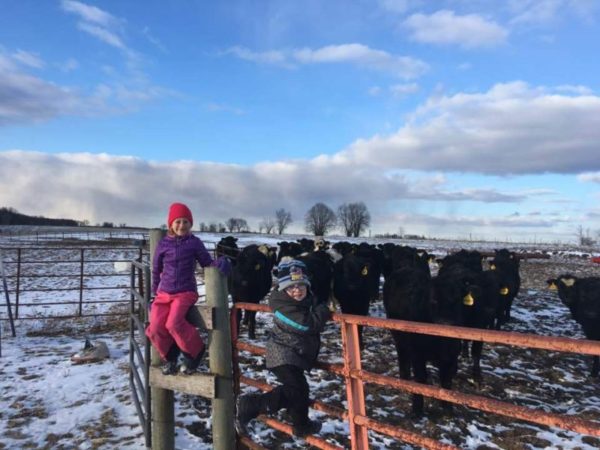 A quarter of Beef For Sale!
The current price is $2.49 / lb hanging weight + you pay your processing and are available in 1/4, 1/2, or entire steer!
Around 200 lb quarters @ $2.49 / lb ($498.00)+ you pay your processing. The processing fee will probably be around $120 on a quarter of beef; however, can cost more if you do more summer sausage and jerky and not your average cuts.
Call/Text: 715-255-0449 or send us a message: JJLivestockWI@gmail.com
Local Family Raised Beef For Sale Balsam Lake and Milltown WI | Beef For Sale Polk County Wisconsin
Our farms are located 5 miles East of Balsam Lake and our storefront is located on Main Street of Milltown. 
Client Review:
Hi Julie, it's Tammy Berg. Just wanted to let you know that we had our first steak the other night. It was really delicious!
Check out more reviews on Facebook here
Beef for sale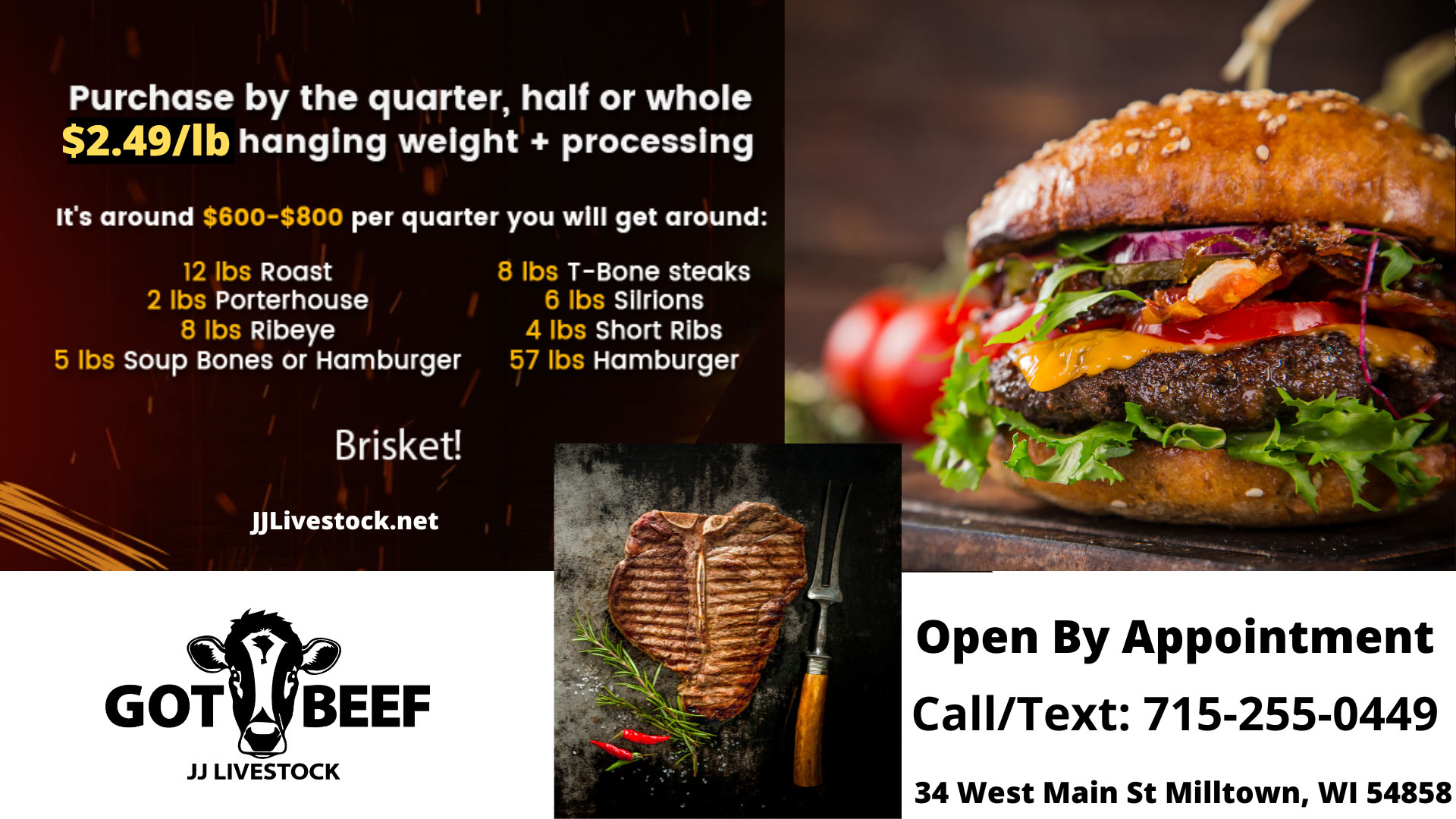 If you do not quite need a quarter beef you can purchase a variety of steaks, roasts, and ground beef to fill out your freezer for the coming season. When it comes to nourishing food, Johnson beef from JJ Livestock takes the cake, or perhaps the steak as it were.
Are you looking to get bulk meat but really only want ground beef? We can do that! Stock your freezer with high-quality ground beef from our locally-raised Johnson beef cattle. Get started right here.